Help your child on the path to success.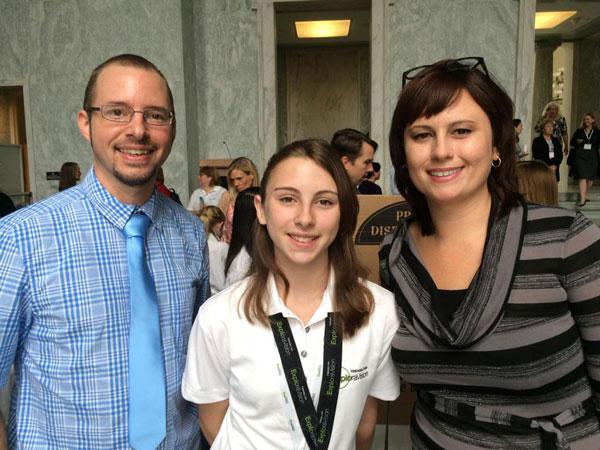 Virtual Learning and Collaboration

You are an invaluable resource for your child as he or she navigates this ever-so-changing educational paradigm. Why not challenge him or her with this exciting STEAM project? It's FREE to enter and can collaborate virtually to put together a team and a project. ExploraVision expands your child's imagination, creativity, communication and collaboration skills while he or she is staying at home. Every child receives an entry gift and recognized by Toshiba and National Science Teaching Association – it's a great resume booster! Fore more information and how to start, please contact at exploravision@nsta.org
Provide Guidance
You are at home coach for your child is going through the process of putting this rewarding project together. It's important to talk about the project and make sure your child understands what is expected of him or her. A great way to do this is to review previous winning projects together. By asking questions, you can help your child think through the process and break it down into manageable assignments, a habit that will be immeasurably helpful in school and life down the road.
Get Organized
Make sure your child has everything he or she needs to work on the project. Is there a set time each day your child works on homework or projects? Is there a good, well-lit place, such as the dining table or a desk, for him or her to work? You want to provide a homework area that is free of distractions like TV or chatting, but where your child can ask for help if he or she has a question. You can also keep up to date with where your child should be in the process with our sample classroom schedule.
Answer Questions
Be available, but don't hover. When it comes to homework and projects, try to answer your child's questions in a way that helps them discover the answer for him or herself. After all, that's what the ExploraVision competition is all about: taking big ideas and breaking them down in to manageable steps.
Offer Praise
Let your child know that you recognize the hard work and effort he or she and the team are putting into their project. And take pride in their hard work yourself.
Watch how grades K-3 and grades 4-9 parent/mentor engaged their kids to ignite their love of science from ExploraVision.