In classroom settings, teachers can pick out the students who are curious, engaged and passionate about certain subjects. We all have students whose eyes light up when they're introduced a new lesson that interests them. But what if you could take that a step further and present them with an opportunity to fully immerse themselves in something exciting? This is exactly what we did eight years ago when we introduced ExploraVision at Bayville Intermediate School in Bayville, New York.
Choosing the Best Candidates
As a library media specialist, I work closely with teachers and students, assisting with research projects and general course material. Almost a decade ago, I learned about ExploraVision and discussed it with fellow teachers as a good project-based learning opportunity for students.
After planning the logistics, we introduced this STEM competition to the school on an invitation basis. We decided it was a powerful way to enrich gifted students and give them challenging work that sets them up for later in their academic lives. Every year, participating teachers and myself select ExploraVision candidates based on a set of criteria:
Is this student…
● A creative, scientific thinker?
● Highly focused?
● A strong reader or writer?
● Good with time management?
● Self-motivated?
● Committed to seeing a project through to the end?
● Mature for their age?
● Able to work independently as well as on a team?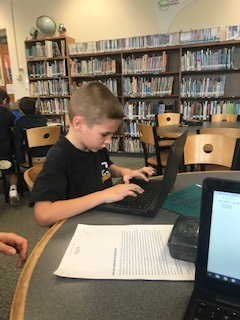 This process allows us to select students that we believe will work diligently and collaboratively while genuinely enjoying the material.
Encouraging Peer to Peer Engagement
The students are always very motivated and excited when ExploraVision first gets underway. However, as the project progresses, and students hit roadblocks, it's important to keep them engaged. Team members can begin to feel defeated when an idea they were diligently working on falls through. I rely on the older, more experienced ExploraVision students to help lift up and support their teammates, essentially acting a mentors. It is amazing to see how peer to peer engagement transforms a team's success.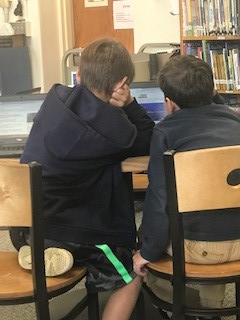 When Hard Work Pays Off
In our small, 200-student school, we've experienced many successes with the ExploraVision competition, including three first place National Winning teams (The Tick Detective, Float Tees, and RCBs) and over a dozen Honorable Mention projects!
When the students and I attended the awards presentation in Washington, D.C., the energy
was electrifying. We all came back to Bayville so inspired by the science and academia-filled weekend. The students even began enthusiastically discussing future ExploraVision research ideas on the plane ride home!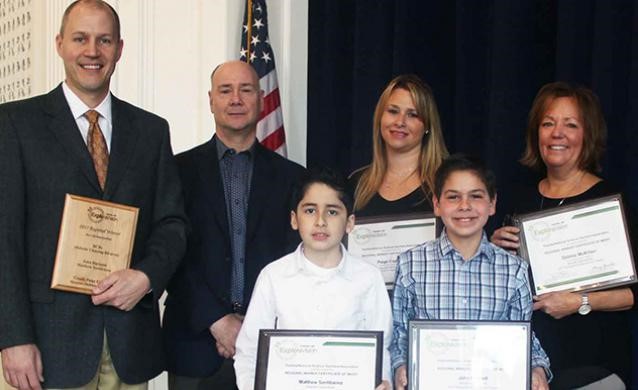 Participating in the ExploraVision competition is one of the best things our school
did for its students. Although participation in the program has resulted in well-deserved awards and recognition, it has provided much more than that. Students and mentors gain a close relationship through the process and the bond I have with past National Winners will always remain close to my heart. We look forward to many years ahead, gaining valuable experiences from the ExploraVision program.
Download these powerful K-12 science lesson plans to get started!
About the Author
Paige Coppola has served as a library media specialist for the Bayville Intermediate School, in Bayville, New York since 2002. She works with students in grades 3-5 and enjoys watching those selected to participate in ExploraVision excitedly work together to find solutions and complete their projects. Learn more about Paige and other ExploraVision ambassadors.