When I meet teachers looking to re-energize classrooms, I pull from nearly four decades of experience to give them powerful strategies. While I have many recommendations, there is one in particular that truly helps teachers demonstrate the value of critical thinking to younger students—participating in project-based learning.
10 years ago, I integrated ExploraVision into my classroom for students to imagine, create, and explore their future world. As a language arts teacher, this interdisciplinary approach to learning exposed my students to informational text in a variety of content areas, allows them to use critical thinking, and teaches them to work as a team. Even now, I find this to be a great way to bolster lesson plans as a 3rd grade language arts teacher at St. Thomas the Apostle Catholic School in Miami, Florida.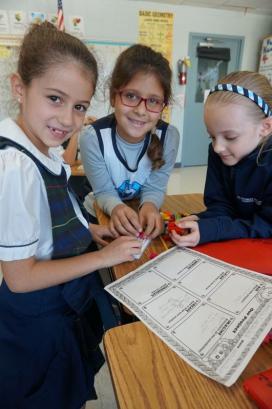 Introducing ExploraVision Through Vintage Pop Culture
One important element in motivating my gifted 3rd graders to develop an idea, is to have them visualize how science is present in every aspect of their lives. Although schools traditionally focus on individual subjects, I find breaking down those barriers and making them relatable helps students think critically. I am more confident than ever that science and language arts can't exist without the other. One example that brings this to life is the retro television cartoon, "The Jetsons," which creatively illustrates imagination, communication, and innovation. Students love watching video clips that depict devices which may or may not yet exist in our modern world.
3rd graders generally learn and believe there are no limits to what they can invent and accomplish. Riding on that momentum, I distribute individual ExploraVision folders and journals to give students a sense of ownership. A step-by-step process is followed and executed to ensure learning and completion. The language arts curriculum skills are incorporated in the ExploraVision project.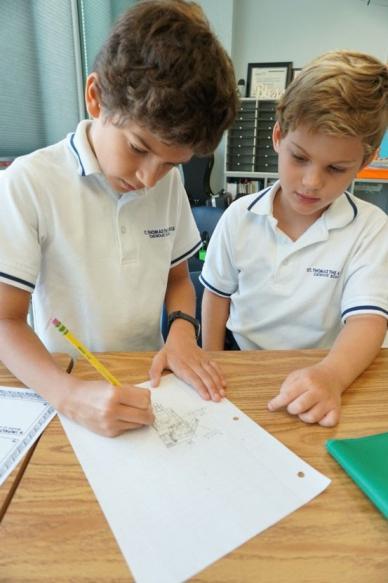 In working with elementary students, I do have to overcome certain challenges. All of them want their idea to be the one that is selected for the project. But I view this classroom competition among teammates as a powerful way to encourage the exchange of ideas, deep discussions and brainstorming. As a result, my students are actively engaged in the learning process and feel a sense of accomplishment at the conclusion of the project—even if their idea isn't selected.
Transforming Morale One ExploraVision Team at a Time
In June 2018, two of my 3rd grade students won second place at the national level. You can read about their "Smart Toilet" project that can detect irregularities in human waste and transmit biometric data to personal physicians. When their classmates saw how a team of two young girls could get national recognition, it improved school spirit and drove others to truly think big.
In reality, every project is a winning project because of the amount of learning that takes place. I recommend that teachers divide the entire process into smaller parts. Additionally, teachers can value personal growth even if their team doesn't place at a national level.
How ExploraVision Benefits Both Students and Teachers
Participating in ExploraVision is a learning experience for all who are involved. It allows the students to make connections between concepts and ideas, giving them ownership of their learning. As an educator, I have become a passionate proponent of the ExploraVision program because the process develops lifelong learning skills.
As a result of winning ExploraVision, our school was recognized by numerous community newspapers, television shows, and Congresswoman Ileana Ros-Lehtinen (D-FL). Our school leadership was thrilled.
My students are always enthused to continue the tradition of participating in the ExploraVision competition. It's exciting to see how they become active participants in their own learning and embrace the collaboration of ideas.
Download these powerful K-12 science lesson plans to get started!
About the Author
Carmen Garcia is a passionate elementary and middle school educator who teaches 6th grade Pre-Algebra and 3rd grade advanced language arts at St. Thomas the Apostle, an International Baccalaureate School, in Miami, Florida. She participates in the ExploraVision competition with her language arts students and has won both regional and national competitions. Learn more about Carmen and other ExploraVision ambassadors.