Eleanor Ross, MD, is a practicing pediatric cardiologist at Advocate Children's Hospital in the greater Chicago area. In 1995, she and her team from Sacajawea Middle School in Spokane, WA, were the ExploraVision National First Place winners for their project, "Wheelchairs," which envisioned the future of mobility for people with disabilities.
Q: How did you first get involved in ExploraVision? What was your experience with the program?
A: In my 7th grade science class, my teacher invited anyone interested in designing inventions to participate in ExploraVision. I expressed interest and formed a team of four girls. Although not all of the teams from my class submitted their projects for judging, we all learned about innovation at a young age.
Q: What inspired your team's ExploraVision invention?
A: Tyler was one of our friends who was wheelchair-bound with Spina Bifida, a birth defect that impacts proper development of the spine. Despite his circumstance, he had incredible upper body strength that earned him a spot on our school's wrestling team. Unfortunately, Tyler could not move around our school too easily.
Tyler was our inspiration to innovate the wheelchair. We envisioned a battery-powered wheelchair that could climb stairs and utilized a built-in hydraulic lift for surfaces of different heights. As young children we also brainstormed some fun accessories, such as snow tires and ice skates! Motorized wheelchairs weren't common in the early 1990s, which meant a durable, battery-powered wheelchair was ahead of its time.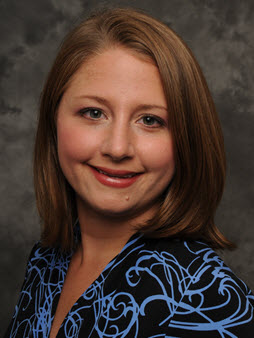 Caption: Eleanor Ross, MD
Q: When did you realize you had a passion for all things scientific?
A: As a young girl, I was always interested in science—I had the most fun during summer science classes where I could design experiments!
ExploraVision was important for me because I realized how science touched our lives in many ways. When our team won the national award, I was at an impressionable age where it solidified my motivation to study medicine.
Q: What are some of the "soft skills" you learned during your time in ExploraVision?
A: Self-confidence and teamwork immediately come to mind. An all-girls team that won a science competition—in a field that traditionally wasn't for girls—made us proud. ExploraVision also helped me learn how to work well with others, appreciate others' ideas and share diverse points of view.