The engineering problem is simple: working in four groups, build a tower. And while the towers may be built of straw, they have to be constructed to withstand simulations of a typhoon-level wind and a major earthquake. The students learned how to do that by following the engineering design process: define the problem; research it; develop possible solutions; choose the best; create a prototype. They also got some help… and some special help.
The help came in the form of a visit to Tokyo Skytree, at 634 meters the world's tallest tower, and currently the second-tallest structure, after the Burj Khalifa. This was more than just awe-inspiring sightseeing (but if you have the chance to visit Skytree, grab it with both hands), as it included a lecture which was explained both the technical problems that had to be overcome and the aesthetic values that went into the design—including a profile that follows the line of a samurai sword.
The special help was special indeed, the Science Guy himself, Bill Nye. Bill was reprising his participation last year, and started off as anybody who's seen his famous US TV program would expect: a fun introduction to real science that solves problems. He pointed out to the students the power of the triangle in construction, how it adds resilience to structures. And that certainly came out in some great tower designs. Bill stayed with TTA throughout its duration, lending an ear when asked and always ready to lend a hand.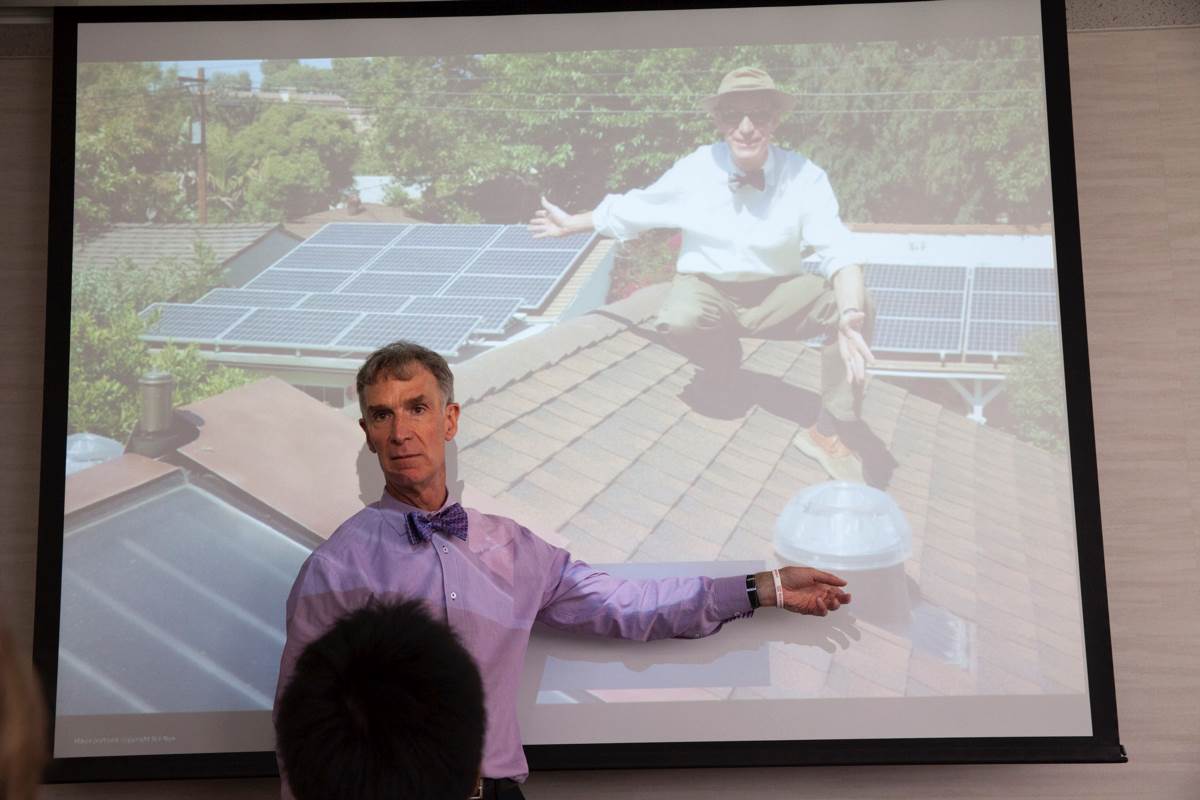 The second challenge, the presentation, is about applying modern know-how to cities contending with modern problems: population density, congestion, power shortages, poor healthcare and the like. The essence is to analyze and understand what's going on and to find technologies that can contribute solutions. To help them do this, the students visited the Toshiba Science Museum in Kawasaki, toured the Toshiba Smart Home to get a glimpse of the low carbon hydrogen economy, and learned how scary a big earthquake can be at the Life Safety Learning Center. This, combined with the advice from teachers, fueled late-night discussions and preparation of final presentations.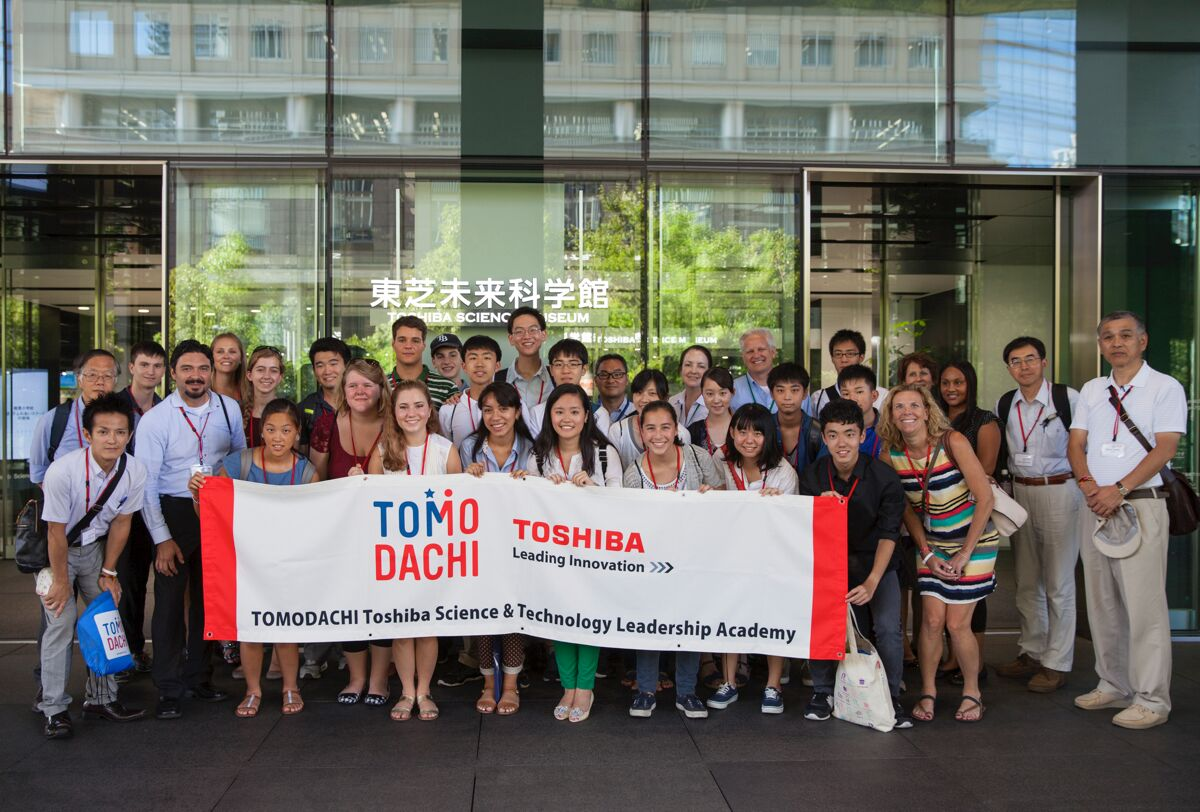 Of course, TTA is intellectually tough and stretching, but it leavens that with a chance to see something of Japan. A visit to Asakusa, Tokyo's old center and home of traditional culture, offered the opportunity to visit Sensoji, the city's most famous temple. Milling around its sprawling grounds, the students were encouraged to talk to tourists and locals, and find out their opinions of Tokyo and Japan. On the Sunday of the program, all the participants literally headed for the hills, to climb the 599 meter (1,965 ft) Mt. Takao, traditionally a home to Tengu a large-nosed Shinto god that can take the form of a bird. Once they had hiked the mountain, the TTA team revived themselves by slurping down soba, before heading back to Fuchu for more work on last-day presentations.