How many times have you heard a child say that becoming an astronaut would be their dream job? Years ago this idea seemed like a pipe dream, but with modern technology and STEM education, amazing careers are within reach for your students. See a sample of some of the most engaging, exciting STEM careers.
Living the Dream
Rollercoaster Designer
Imagine students putting their physics skills to work, designing roller coasters for their favorite theme parks! As a rollercoaster designer, hands-on experience and keen visualization skills will help students be successful. Understanding the fundamentals of aerodynamics is also an important aspect of being a rollercoaster designer Students will need to embrace pursue a degree in engineering to make this career a reality.
Robotics Engineer
What if your students could work with computers and automated machines in tech-driven environments to build the robots of the future? As a robotics engineer, adults with advanced math and science degrees collaborate to create robotics that will help to make other job industries safer and day-to-day activities more efficient.
Neurologist
If your students' passion is to help others and they have a deep curiosity for how the human brain works, becoming a neurologist could be the perfect STEM career to pursue. This admired and challenging career harnesses a great understanding of detail and a passion for learning and treating disorders that affect the brain, spinal cord, and nerves. See how Dr. Rebecca Holt, MD, a former winner from 1999, used her ExploraVision experience to build her neurology career.
Food Scientist
What if it was up to your students to improve food safety for consumers around the world? As a food scientist, professionals use their knowledge of physical sciences to find better ways of producing, processing, and shipping food around the world to ensure it stays safe from contamination and other biological risks. Students that want to pursue this intriguing career will need to study food science and chemistry.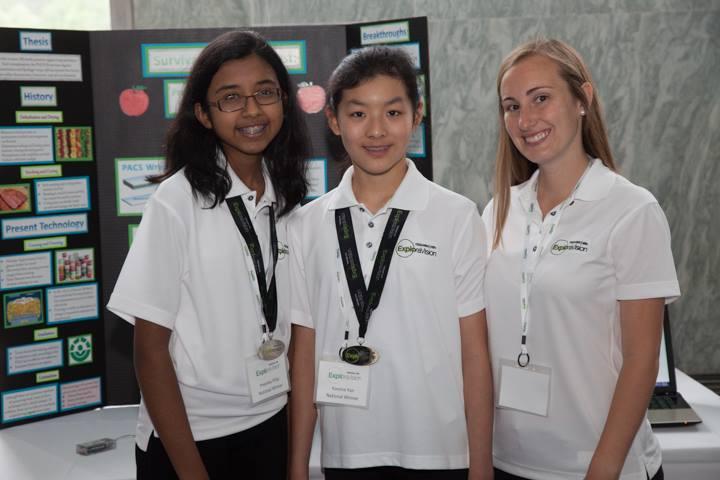 This national winning team imagines a world where organic food is preserved with their smart wrap technology.
Ready to inspire your classroom of future STEM leaders with project-based learning? Registration is open now.