Do you have students who are interested in exploring scientific or medical research? This former ExploraVision participant cites her involvement with our program as one of the core reasons for pursuing a medical career in helping others and leading innovation. Let's learn more about how Dr. Rebecca Holt, MD (picture below) uses her studies in neurology to inform her career in treating epilepsy.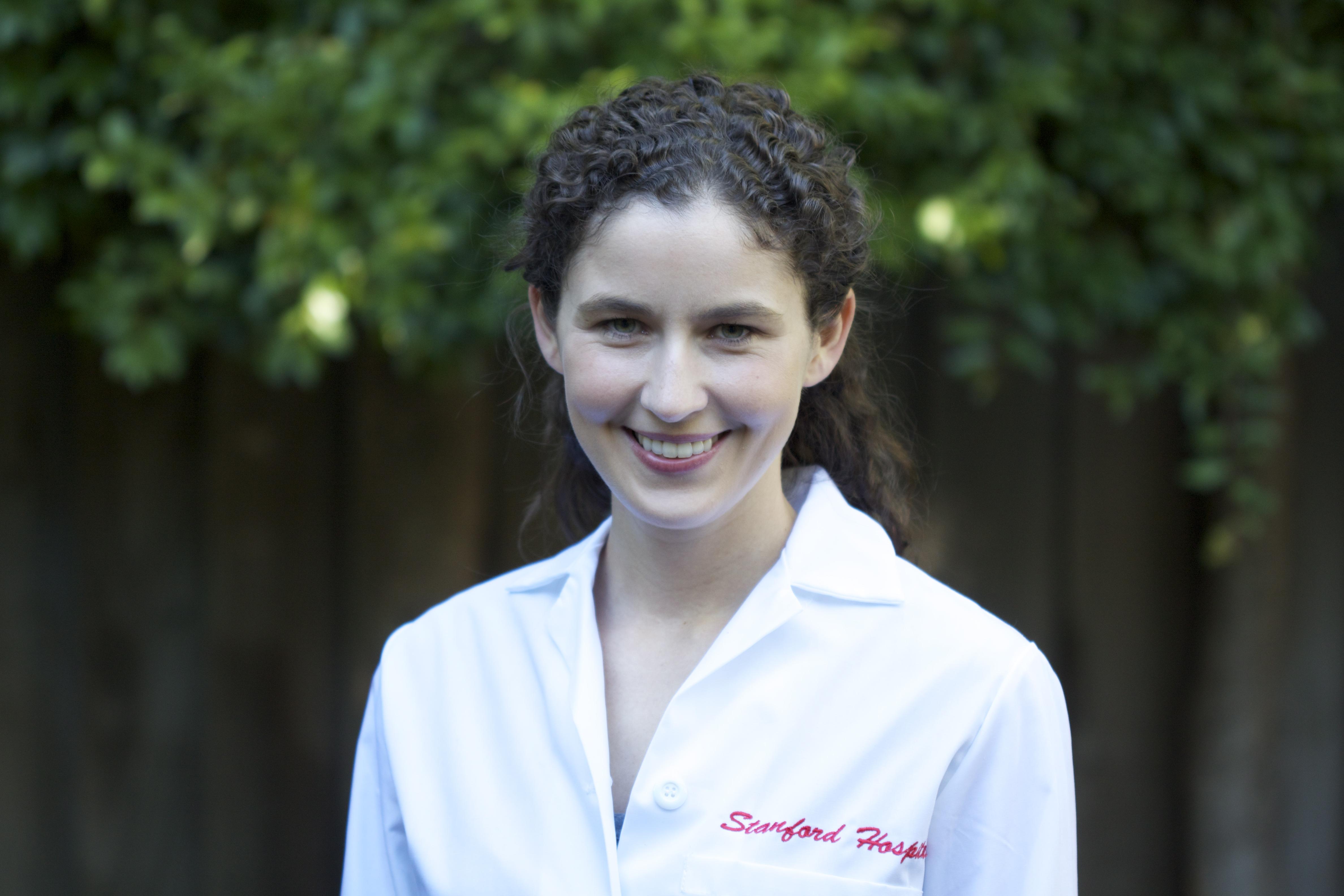 Let's think back to 1999—the cusp of the new millennium—what was your team's ExploraVision project?
We created a prototype for biosensing technology, which could be implanted into the frontal lobe of patients with ADD (Attention Deficit Disorder). The implant was designed to detect abnormal chemical and electrical activity in the brain. It would then send an electrical message to the brain's chemical-emitting cells to correct the imbalance. As a result of our hard work, research, and long hours working together as a team, we won the national ExploraVision prize.
Interestingly enough, there are now deep brain stimulators in patients with Parkinson's Disease and neurostimulators that monitor electrical activity and deliver electrical stimulation when they detect activity that could lead to seizures in epilepsy patients.
Did anyone inspire your career path in neurology?
Yes, I have had many incredible mentors along the way. My high school physics teacher—and ExploraVision coach—Mr. Lampert at South Salem High School was the first to inspire my interest in scientific research. Our team's overall experience sparked my early interest in neuroscience. When we researched our ExploraVision project, we visited Oregon Health Sciences University where we learned about neuroimaging and talked with neuroscientists about ADD and how the brain works. The experience of participating in the ExploraVision competition had a significant impact in my life. I returned to Oregon Health Sciences University the following summer to complete an internship in neuroscience.
What are the ideal personality traits of students who want to study medicine?
Students interested in a career in medicine should be hard working, self-motivated and above all, compassionate. To work in medicine, you need to be motivated by compassion and service. You're not only taking care of people and improving their health, but providing guidance and emotional support, too.
Can you think of one reason why students should study science in college?
There is great potential to give back through a medical career path. Although it is an expensive investment, there are ways to get financial assistance. At my alma mater, Duke University School of Medicine, one year of medical school is dedicated to scholarly interests. I performed a year of research that was funded by the National Institutes of Health (NIH). Careers in medicine and science are fulfilling and intellectually stimulating. Working with patients is rewarding and reminds me why I chose this career path.
Some students might be interested in lab research. Can you tell us about your experience?
Working in a lab is fascinating because you can scale down to the cellular and molecular level of nearly anything. It seems far removed from what I do in the hospital and clinics, but it is relevant to what I practice. What might seem like a small discovery in the lab may someday translate to new therapies and treatments for patients.
How comfortable should students be with technology when working in scientific or medical fields?
Having a general appreciation or understanding of technology is vital. At Stanford, all of our patients' medical information is now stored in an electronic medical system that we access on a daily basis. I use digital technology every day to review my patients' EEG (electroencephalography) tracings and monitor their brain activity. For research needs, knowledge of MATLAB and SPSS has been helpful for data analysis.
Do you have any last words of advice to young students who are building a passion for medical sciences?
Find something that you're really passionate about within the health field. Your career will be rewarding on a daily basis and make for a really positive work experience.
Stay connected with ExploraVision! Follow us on Facebook and Twitter to learn about classroom innovations from all around the country.