When I was in middle school, my science research teacher took me under his wing and encouraged my research ambitions. This small investment of his time and encouragement multiplied exponentially, as I went on to internships at NASA and a large community hospital. I also competed at the international science fair, and paid for half of my college education with scholarships resulting from my science fair awards. Although I eventually chose a career in writing and entrepreneurship, I have focused on giving my own daughter similar encouragement in STEM fields from the time she was very young. As a kindergartner, Catie competed in the Toshiba/NSTA Exploravision competition…and won 2nd place in the nation! She has since competed three additional years in this competition, winning 2nd place in the nation a total of 3 times! (And she's only in the sixth grade.)
The Toshiba/NSTA Toshiba program encourages students in grades K-12 to work in teams, taking a present-day technology and projecting it into the future. They consider the technological breakthroughs necessary to make their idea a reality. They also describe potential impacts- positive as well as negative- their ideas might have on society.
Catie and her teammates have blown me away with her creativity and desire to use science and technology to help others, and to make the world a better place. Their projects have included an innovative medical device for people with allergies, clean energy for homes and communities, and environmentally friendly methods to desalinate water.
A "proud mom" moment came this summer when Catie explained her team's winning idea, the WateRenew, to a room of over 200 at the National Press Club, packed with corporate officials from Toshiba, including the CEO, educators, scientists, and members of the press. She never hesitated or wavered, even as she described complex scientific concepts in their project, including osmosis, water particle movement, and graphene filters.
It inspires me to see the next generation tackling problems and devising innovative solutions! I believe that as parents it's important to encourage our daughters to investigate STEM fields and ways they can apply science to every day life. They are the scientists, engineers, and problem-solvers of the future!
From CNN iReport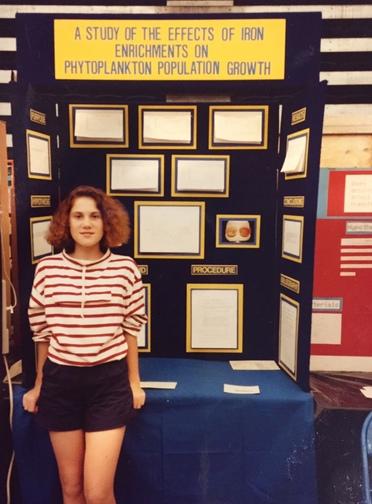 c